Filmshooting at oilmill Hamlitsch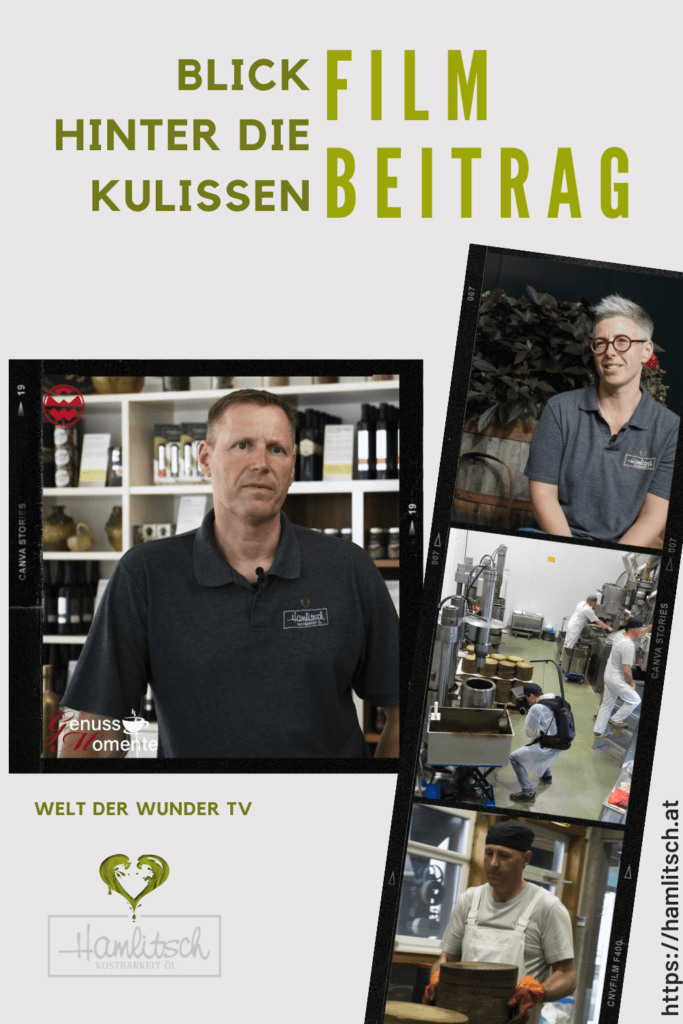 Have you always wanted to take a look behind the scenes with us?
Now you have the opportunity – switch on! We hope you enjoy watching it!
You see how Styrian pumpkin seed oil PGI is made and hear about the history of the company and the use of pumpkin seed oil. (only in German)
Become part of our community of connoisseurs and subscribe to our newsletter.